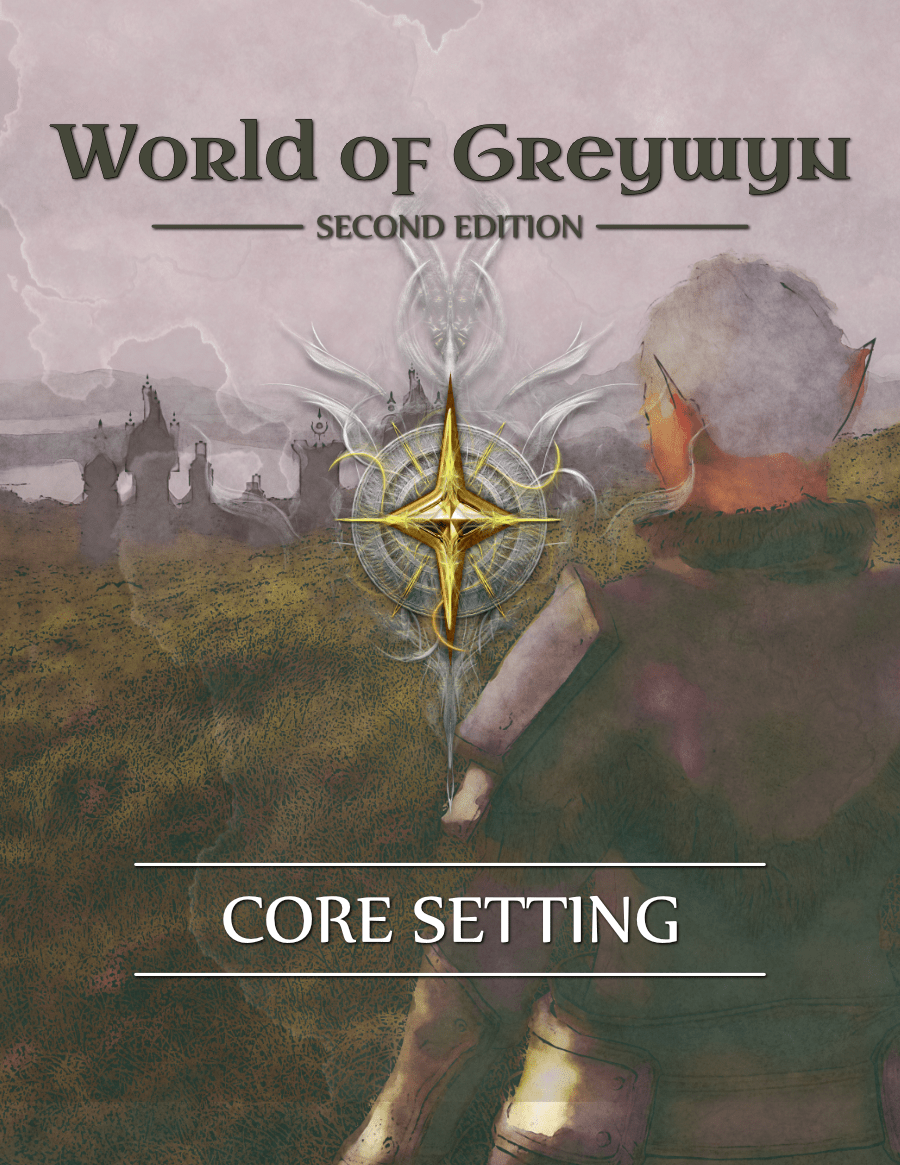 World of Greywyn Second Edition
On Sale
$12.95
World of Greywyn
 was first released in November 2015. What started as a simple campaign setting has evolved into its own rich, complex world complete with interesting characters, locations, and unique lore.
This Core Setting is the first installment in the 
World of Greywyn Second Edition
. This new version of the setting  features characters, items, and new locations that extend beyond the borders of the original release.
As these details unfolded it was necessary to make a few map changes, but nothing that should prevent you from using it alongside your existing "Core Setting 1.0" campaigns. A full changelog is included in the Core Setting book.
What else is new? Characters! The new Character System lets you play as a Warrior, Mage, Archer, or Rogue. The system is simple for both beginners and for players who just want to get on with the quests without spending too much time on character creation. It is also flexible enough to mix and match with your own rules.
We have also added NPCs to many locations in
Greywyn
, and you'll find several of them included here that your players may encounter in their quests.
The 
World of Greywyn Second Edition: Core Setting
 package includes:
Features:
New locations & towns
Character classes
Adventure hooks
Expanded lore & world data
Items included in your download:
PDFs & other digital items:
Core Setting Book
Player's Guide PDF
Map: Continent of Systria
Map: Kingdom of Greywyn
Character Journal w/Character Sheets
(*Note: All books & maps are downloadable PDF documents, not a physical book)
I hope you enjoy 
World of Greywyn
 for years to come!
*Game Engines/Rule Systems/Combat Systems
It's important to note that
Greywyn
does not include its own rule system and isn't dependent on any specific game engine. There are many rule systems available that you can adapt to
Greywyn
. You should also consider the Character System "experimental" and evolving - there will be iterative updates to this product as I refine these features.